Ram Coir Mills is a manufacturing and exporting company based at Shertallay. The company was established in 1952 and has two state-of-the-art manufacturing units in Shertallay and Alleppey.
The main exporting countries are America, Canada, United Kingdom, Germany, France, Italy, Spain, Belgium, Denmark, Holland, etc..
The company owns 9 printing units and 288 direct labourers work for it. The company owns 4 stitching units for making the cotton border and tapestry border for Area Rugs and 123 labourers work in this department. More than 5000 indirect labourers work for Ram Coir. The incoming raw material is checked by specially skilled persons before passing on to the printing section. Quality of printing work is thoroughly checked before packing. Apart from this, random checking is also carried out at the time of dispatch of the finished product. Thus, by constantly focusing on quality, variety and design of value-added products, Ram Coir has earned the trust and goodwill of customers world over. The company manufactures a wide variety of coir, jute, seagrass, rubber, cotton products.
The company updates its product range periodically to cater to the changing needs of its customers. For this, Ram Coir has special teams for Research and Development and product design. This makes it the most versatile company when it comes to providing unstinting quality and unlimited selection. Developed over years of resourceful experience, our unique production process facilitates the manufacturing of quality, products constantly.
The company's turnover in the last year was USD 4000,000. The Capacity of Ram Coir is 26 containers in 40 ft per month.
Certifications & Recognition
---
ISO 9001
S.A 8000
Export House Certification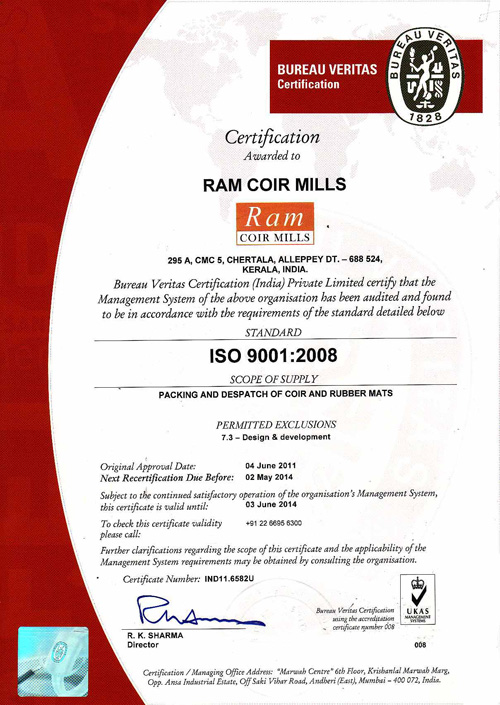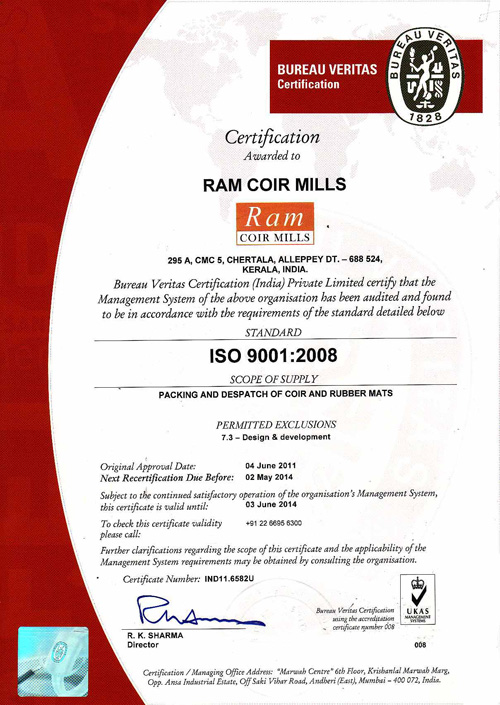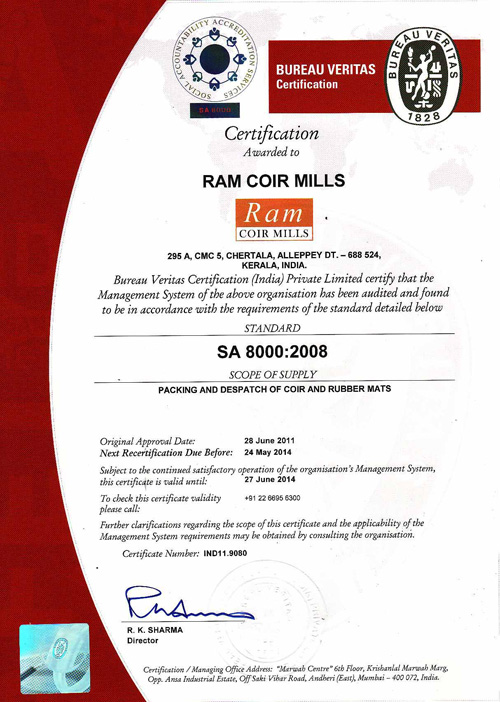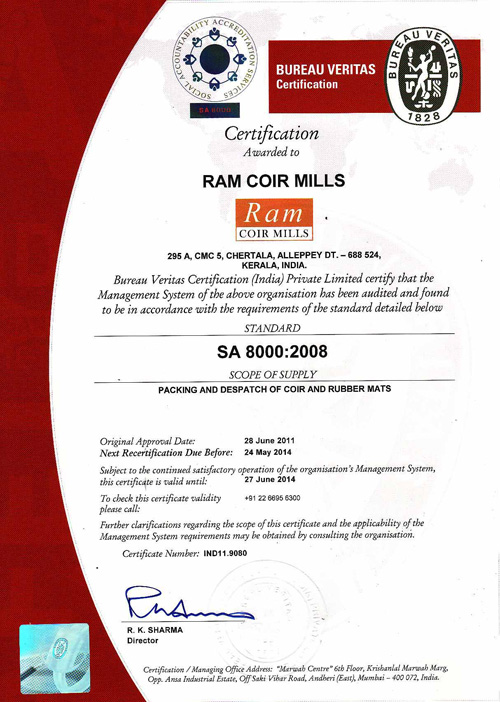 In the year 1993 the company has changed its name to Ram Coir Mills and now are proud to have exports to all parts of the world. The company is now managed by the Second Generation trine of the family lead by Mr. A.C. Santhakumar.
A.C. Santhakumar
Managing Partner